Executive Team
Todd Tyler – Chief Steward
Superpower: Distilling things to the most basic elements – useful in creating processes and explaining concepts in simple terms. 
Todd has a passion for helping his clients get where they want to go in the most efficient way possible.  He is a student of all things sales and marketing and enjoys implementing time tested techniques with modern tools and delivery channels to get great results.  
He's an experienced marketer and business adviser.  He's helped businesses in healthcare, financial services, retail, non-profit, natural resources, fitness, information technology, advertising industries and others to build their brand and engage their audience online to reach their business goals.
Todd began his career over 20 years ago as a financial adviser and the fiduciary mindset he learned then stays with him to this day.  Since then he's been involved in a variety of successful business ventures and advised on countless others.  He holds a Bachelors Degree in Business from the University of North Texas and has done post-graduate coursework at Dallas Seminary. He has also done post-graduate study in marketing and online marketing, learning from some of the top online marketing minds in the world.
Being a native of south Louisiana, he enjoys the outdoors, hunting, fishing, cooking and eating.  He is active in his church and also sits on the board of a local non-profit organization.  Todd lives in North Dallas with his beautiful wife and two amazing children.  
Dana Tyler – Chief Encouragement Officer
Superpower: Lifting people up and reminding them why they are infinitely valuable – useful in creating a wonderful environment and experience for people.
Dana is a natural encourager, promoter and caretaker with a servant heart.  She provides the backbone for our culture and for our customer experience.  In addition to her natural abilities, she has over 10 years experience in the medical field. She has worked as a critical care nurse at a Level 1 facility and has extensive experience in working with doctors and surgeons as well as all aspects of providing excellent patient care.
Dana understands the unique needs of medical practices such as patient care and education, HIPAA regulations, and patient confidentiality. She also knows how to communicate with and educate patients on medical issues using non-technical language that they understand which helps to build trust and put them at ease.
Dana was recently featured in an American Heart Association training video for basic and advanced cardiac life support used by healthcare providers worldwide.
Prior to starting her career in healthcare, Dana worked in sales, marketing and customer service roles in the retail fashion and cosmetics industries with top tier companies like Ralph Lauren, Carolina Herrera and L'Oreal.
Dana lives in North Dallas with her husband and two amazing children. 
Leadership Team
We don't use their full names or photos so that our competitors don't relentlessly try to recruit them away. 
Johnny – Creative Director
Nickname: The Man in Black
Superpower: Coming up with creative solutions to problems – useful for all sorts of things from marketing campaigns to new food combinations.
Johnny has over 20 years of marketing and advertising experience including working with a large agency.  He brings his unique insights and experiences to the team, which include working with clients of all sizes from small local businesses to large national corporations.  He hails from the Northeastern US and has a degree from a prestigious University in that region.  He's a little bit crazy, which is why he and Todd get along so well. 
He is active in his church and several local philanthropic groups as well as being a board member of a local non-profit organization.  He lives in Dallas with his beautiful wife and two wonderful children. 
T-man – Paid Search Director
Nickname: The Lead Machine
Superpower: Making it rain leads, baby! – useful for building a business, becoming Internet famous, etc.
T-man is a successful entrepreneur and business adviser.  He's been involved in sales, marketing and technology for over 17 years and has built several successful businesses.  He is the best in the business in paid search and gets results that are impossible.  His paid search campaigns generate millions of dollars in monthly sales for our clients.  He loves a challenge and he usually finds a way to make a campaign work, unless it's just unworkable, which is rare. 
He lives in Oklahoma with his beautiful wife and three awesome children.
Jeff – Director of Engagement and Social Media
Nickname: Engage!
Superpower: Engaging a target audience like nobody's business.
Jeff has an amazing ability to get a feel for a group of people, discover what they will find interesting and engaging, and then create content that they love.  He has a Masters Degree from Texas Tech University and has worked on multiple successful national campaigns as well as many successful local social media campaigns.  He enjoys spending time with friends and getting outdoors for a run or any other outdoor activity. 
He lives in Keller with his Pitt Bull Daisy.
Melissa – Development Director
Nickname: Coding Queen
Superpower: Writing awesome code to bring all of our crazy ideas to life – useful for building websites, creating apps and extensions, playing awesome practical jokes.
Melissa is a very talented developer who has proven her skills on many projects ranging from website development to app development to custom online interface development to browser extension development and more.  She has a great talent for creating clean, efficient code and also has a great manner with people, which if you haven't worked with many developers, is quite unique and refreshing – trust us. 
She enjoys all things technology and science fiction and lives on the east coast with her husband.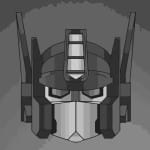 Ambur – Design Director
Nickname: The Transformer
Superpower: Transforming ideas into amazing real world stuff like logos, business cards, brochures, website layouts, etc. – useful for branding, marketing, and photoshopping Todd's photos to make him look like he has more hair than he really does.
Ambur has a gift for taking ideas and turning them into beautiful things.  Much like the work of a talented interior designer or HGTV star, when we see Ambur's finished work we usually say "I would have never thought of doing that but it looks awesome!".  In addition to being a great designer, she is a great communicator and has a wonderful heart to serve and help people. 
Ambur lives in the Austin area with her husband and two amazing children. 
Andrew – Content Director
Nickname: Shakespeare
Superpower: Targeting high level marketing goals with specific, interesting and engaging pieces of content – useful for more than just words on a page.
Andrew has an uncanny ability to create content that with each new piece steadily moves toward the high level marketing goals that we set.  He is a talented writer with a background in journalism and a clear, conversational style. His writing has been featured on many notable websites and blogs as well as in print publications. 
Andrew lives in Canada and enjoys travel, adventure, and reading great books.